Services
Genetics and selection
Centre d'insémination agréé par le Ministère de l'Agriculture.
Insemination centre authorised by the Ministry of Agriculture. Sainte Hermelle offers you support and advice in the crossing and breeding of competition horses.
Sainte Hermelle rears, selects and prepares horses born of the best CSO stock.
Sainte Hermelle prepares the young horses for their 2 and 3 year old tests.
Rearing for racing
Breaking in young horses.
Classic 4, 5 and 6-year course in Belgium and France.
National (Belgium and France) and international competitions for each Pro1 rider.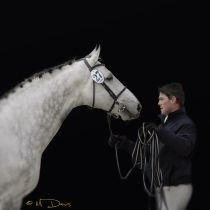 Marketing
We continuously have a twenty of sport horses for sale from 3 years.
Training
Improvement courses.
Trials coaching.
Stables for competition horses with professional training and structure: 2 exercise tracks, covered ménage, automatic treadmill, paddocks.